Greek Stuffed Zucchini
Image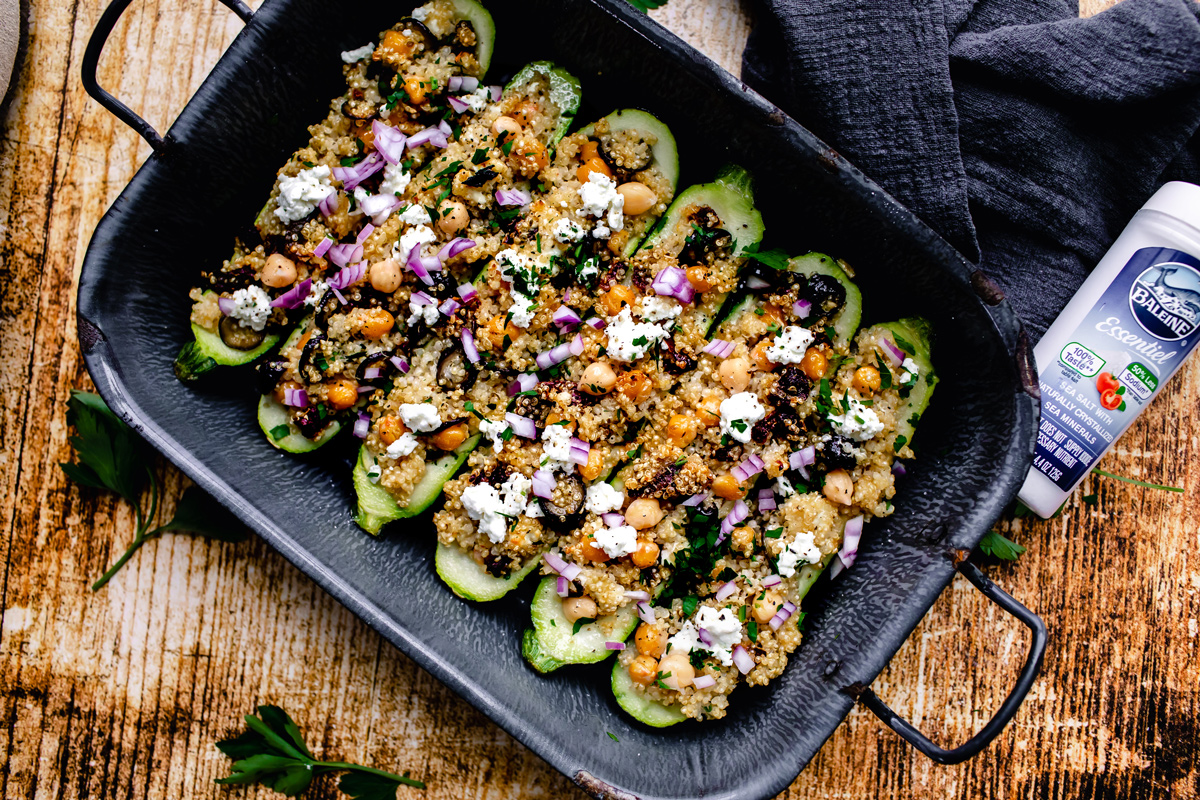 PREP TIME: 10 MINUTES - COOK TIME: 22 MINUTES - SERVINGS: 4 PEOPLE - CALORIES: 250 KCAL
Image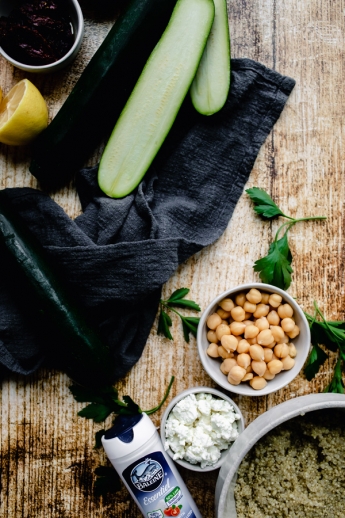 Image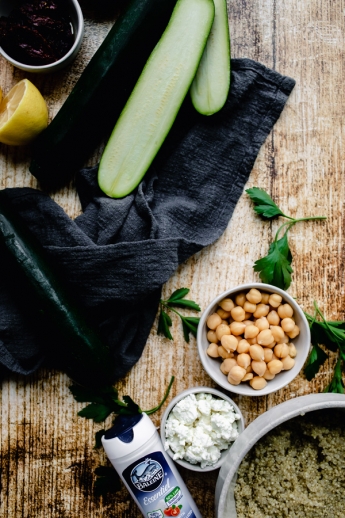 INGREDIENTS
½ cup quinoa
1 cup water
4 medium zucchini
1 teaspoon garlic powder
½ teaspoon dried oregano
½ red pepper diced
¼ cup diced red onion
2 Tablespoons sliced olives
1/2 cup chickpeas drained and rinsed
1/4 cup feta cheese or more
2 Tablespoons olive oil
2 Tablespoons lemon juice
Zest of one lemon
La Baleine Essentiel Salt to taste
Pepper to taste
Fresh parsley for garnish
INSTRUCTIONS
Rinse quinoa under cold water and drain. Place quinoa and water in a small saucepan. Bring to a boil, reduce to a simmer, cover and cook 10 minutes, or until water is absorbed. Transfer to a large bowl to cool slightly.

Meanwhile, preheat oven to 400 degrees.

Cut each zucchini in half horizontally, then scoop out the seeds. If they don't lie flat, trim a thin strip from the bottom. Place them on a baking sheet or in a 9x13 casserole dish.

Combine cooked quinoa with garlic powder, oregano, red pepper, red onion, olives, chickpeas, feta, olive oil, lemon juice and lemon zest. Season with salt and pepper, to taste.

Bake until the zucchini is tender, about 12-18 minutes. Serve immediately, garnished with chopped parsley, if desired.
Image