Lemon Garlic Grilled Zucchini with Fine Sea Salt
Prep time:  5  minutes   Cook time:  10-12  minutes     Serves: 2-4
Image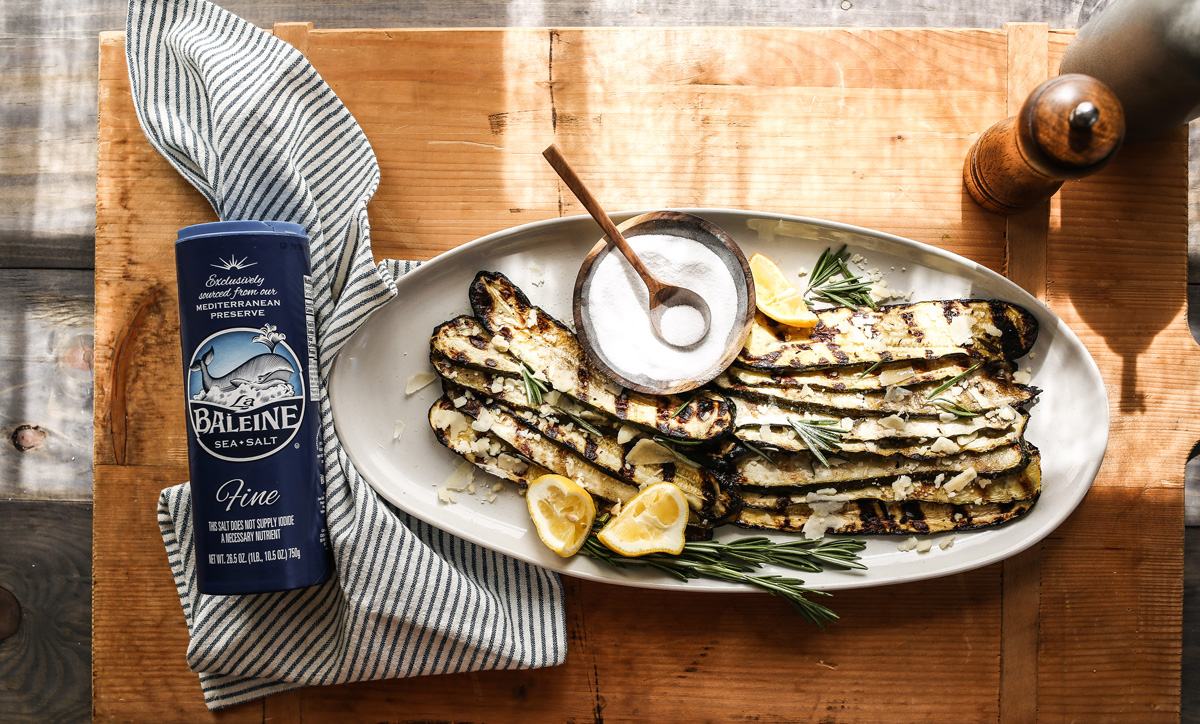 Ingredients
4 medium-sized zucchini, sliced lengthwise into approximately ¼" thick slices
¼ cup olive oil
Juice and zest of 1 lemon
4 garlic cloves, minced
1 teaspoon La Baleine Fine Sea Salt, plus more for serving
1 tablespoon fresh rosemary, finely chopped
To garnish: fresh ground black pepper, lemon wedges, fresh rosemary and/or parmesan shavings
Instructions :
1) Place the zucchini slices in a shallow dish (such as a baking dish). Set aside.
2) In a small bowl, whisk together the olive oil, lemon juice and zest, La Baleine Fine Sea salt, garlic and rosemary. Pour over the zucchini, cover and place in the refrigerator. Allow to marinate for at least 1 hour, or up to 24 hours. The longer it marinates the more flavorful it will be.
3) When you're ready to cook the zucchini, preheat your grill to high heat. Place the slices on the grill. Cook for 5-6 minutes, then flip over and cook for another 5-6 minutes, or until grill marks form and the zucchini begins to brown and char around the edges.
4) Transfer to a serving platter. Garnish with desired toppings and serve immediately.