White foccacia with artichoke and capers
Serves 4 - Preparation time: 2 hours and 30 minutes
Image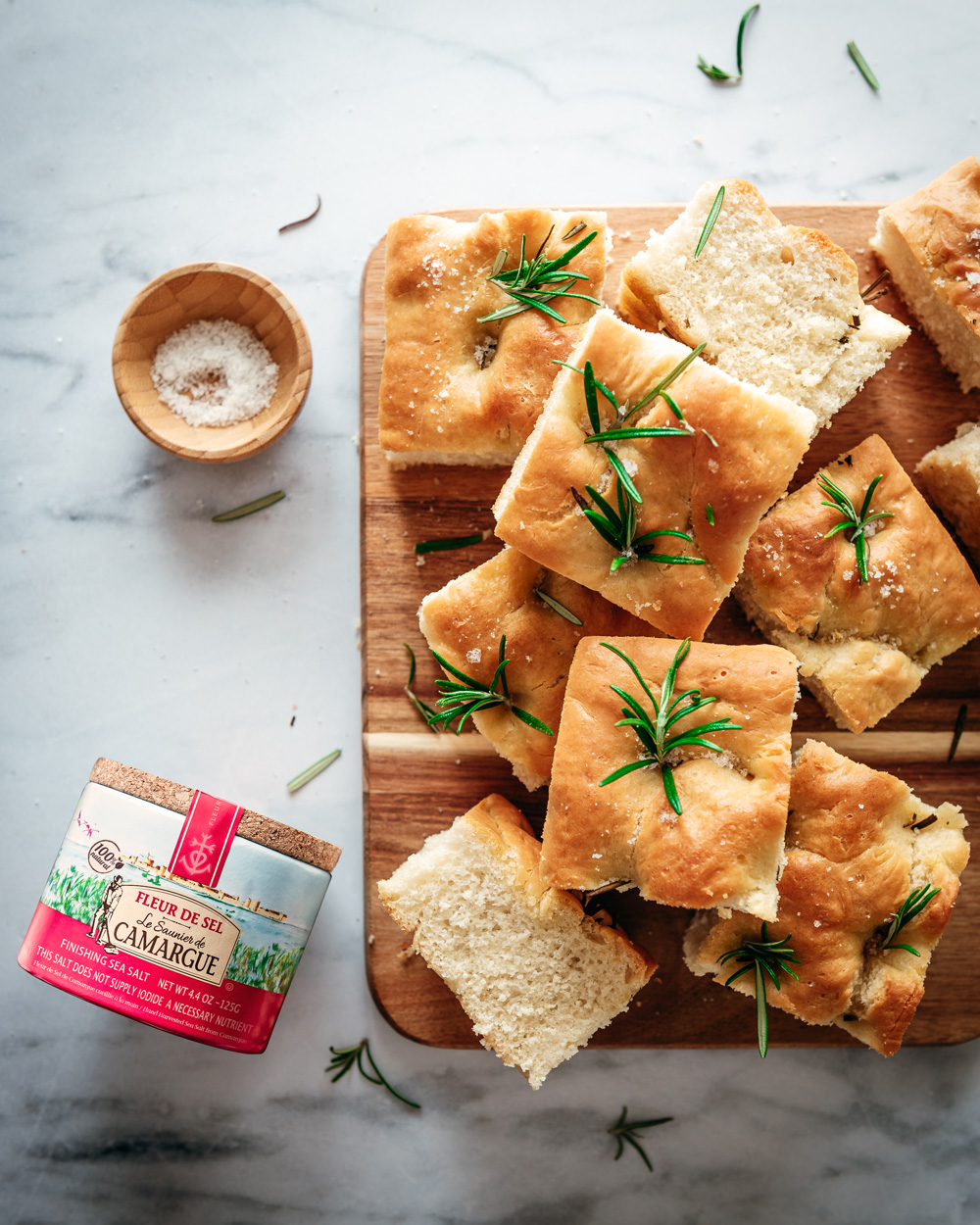 Ingredients :
For the dough:
• 250g flour
• 5g of baker's yeast
• 150 ml warm water
• 10g sugar
• 4g Le Saunier de Camargue salt
• 3 tbsp olive oil
For the filling :
• 100g artichoke hearts, cut into slices
• 15g capers
• 70g parmesan, in flakes
• A few rocket leaves
Instructions :
1. Mix together the warm water, yeast and sugar in a bowl. Put to one side for 10 minutes.
2. Add the flour, olive oil and Le Saunier de Camargue salt. Knead by hand for 10 minutes. Cover
with a damp tea towel and leave to rise at room temperature for one hour.
3. Lightly oil a baking tray and stretch the dough into a rectangle with fingertips. Cover with a
tea towel and leave to rise for 30 minutes.
4. Pre-heat the oven to 220°C. Garnish the dough with the artichoke rings and capers and add a
dash of olive oil. Cook for 15 minutes, add the parmesan flakes and return to the oven for 5
more minutes.
5. Serve with rocket leaves.