Savoury waffles
Quantity: ca. 4 waffles* - for 2 persons
Image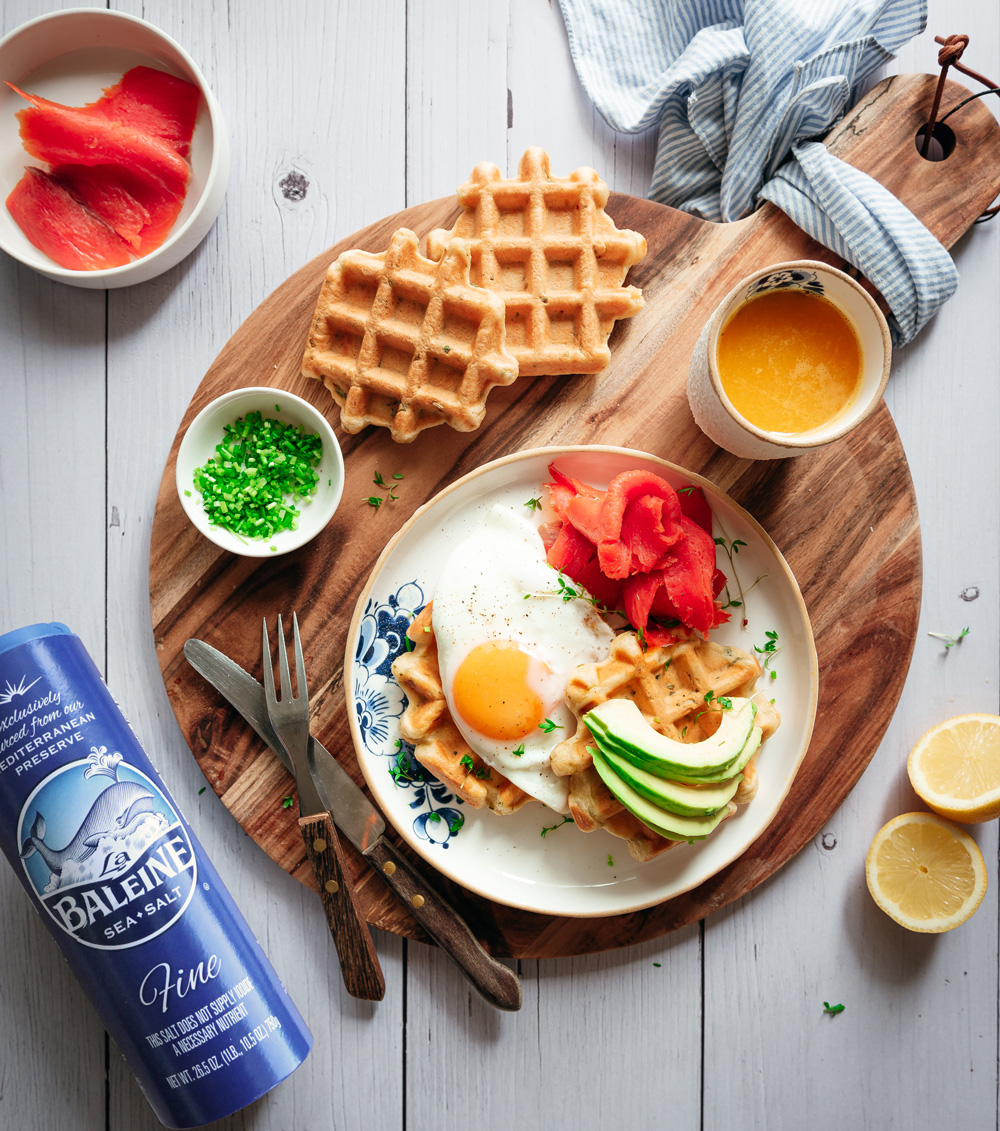 Ingredients :
For the waffles:
100 grams flour

100 ml whole yogurt

1 egg

2 table spoons of sunflower oil 
2 table spoons fresh chives (finely chopped) + extra

2 table spoons verse parsley (finely chopped)

1 tl baking powder

½ tl fine sea salt - La Baleine

Black pepper (freshly ground -to taste)
For the side:
2 eggs

1 avocado

100 grams smoked salmon
Instructions :
Image
Image
Mix all ingredients for the waffles together until you get a nice, smooth batter.
In the meanwhile, pre-heat the waffle iron. 
Grease (if needed) your waffle iron with a bit of oil. 
Spoon a bit (ca. ¼ portion) of the batter onto the waffle iron and bake the waffle until it is golden brown. Repeat with the rest of the batter.
While the waffles are baking, you can make a fried egg in the meantime and slice the avocado into strips.
Serve the waffles on a nice plate (reckon with 2 per person) with the egg, avocado and smoked salmon on it. Garnish with fresh chives and a bit of fine sea salt and freshly ground black pepper on it. 
* Of course, this quantity can deviate a bit if you use a much larger or smaller waffle iron.