Salt crusted lamb chops
Prep time: 20 minutes       Cook time: 15-20 minutes    Serves: 4-6
Image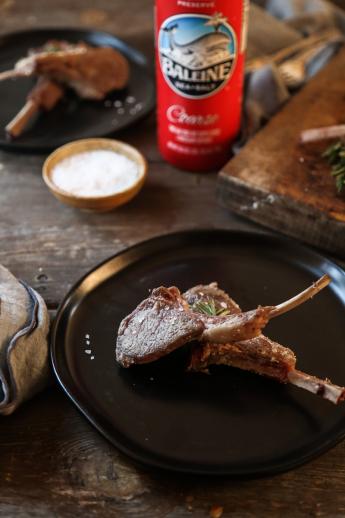 Image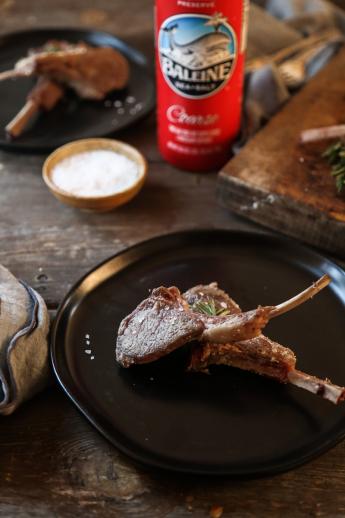 Ingredients : 
6 cups La Baleine Coarse salt
4-6 sprigs fresh rosemary, plus more for serving
3-6 heads of garlic 
1 1/4 cups cold water
3 tablespoons extra-virgin olive oil, plus more for garlic
3 pounds of lamb chops (or two 1 1/2-pound racks of lamb, sliced into chops)
Extra salt and fresh pepper for serving
Instructions :
Image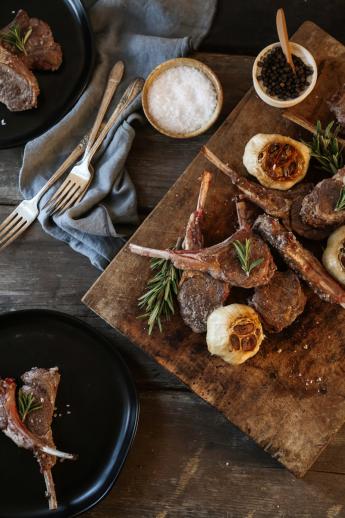 Preheat the oven to 350°. Roughly chop rosemary. Slice the tops off the garlic bulbs and set aside. 
In a large bowl, stir the coarse salt, rosemary and water together until it's thick and a bit slushy. Spread the salt mixture out on a baking sheet.
In a large skillet, set over medium-high heat, heat the 3 tablespoons of olive oil. Working in batches, add the lamb chops, in a single layer, and cook for 1 minute, then flip the chops over and cook for about another minute, or until golden brown. Transfer to a separate dish and continue until all lamb chops are cooked. 
Place the lamb chops on the bed of salt. Pat the salt mixture over and around the lamb chops to cover the meat completely. Place the garlic bulbs around the lamb chops and drizzle those generously with olive oil. Roast for 10-15 minutes, until an instant-read thermometer inserted in the center of one of the lamb chops reads 135°. Remove from the oven and let rest for 5-10 minutes. If the garlic isn't yet soft and caramelized, you can transfer it to another baking dish and continue roasting it, as needed, until it's golden on top.
Remove the salt crust off the meat. Brush with extra olive oil and sprinkle with fresh ground pepper. Serve alongside the garlic and extra fresh rosemary, as well as additional salt and pepper, if needed.
Image