Peanut Butter Cookies Dipped In Chocolate & Sprinkled With Grey Sea Salt
Image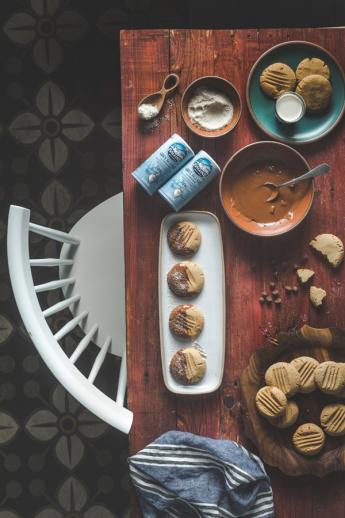 Image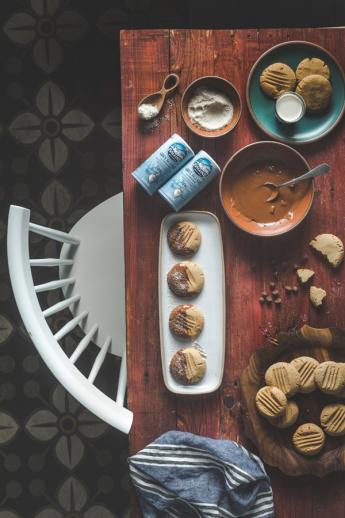 Ingredients:

Cookies:
1 stick unsalted butter, softened
3/4 cup creamy peanut butter
1/2 cup brown sugar
1/2 cup granulated sugar
1 egg
1 tsp vanilla extract
13/4 cup all-purpose flour
1/2 tsp La Baleine Fine sea salt 
1 cup milk chocolate chips
1 tbsp La Baleine grey sea salt
Directions :
Preheat the oven to 350F. Line a cookie sheet with parchment paper. Set aside.
In a small bowl, combine the flour and salt. Set aside.
In a large bowl using a hand mixer, cream together butter, granulated sugar and brown sugar until light and creamy for about 2-3 mins.
Add the peanut butter, egg and vanilla extract and beat until it is well mixed. On low speed add the dry ingredients in batches of two and mix until a dough is formed. Scoop 2 tbsp of dough onto the baking sheet two inches apart and make a fork impression on top.
Bake in the middle rack for 10-15 minutes. Let the cookies cool completely before dipping in chocolate.
Melt the chocolate chips in the microwave. Dip the cookies in the melted chocolate and sprinkle with La Baleine grey sea salt.